Jae Skeese Drops 'Iroquois Pliskin' EP
Drumwork stays working.
Fresh off closing 2021 with his Revolver Ocelot mixtape and joining Conway the Machine during his GDMM promo run, Jae Skeese is back at it with the release of his new project, Iroquois Pliskin.
Equipped with six tracks, including "Against the Grain" with Conway and Flee Lord, the EP has additional features from Stove God Cooks, ElCamino, and Kota Savia.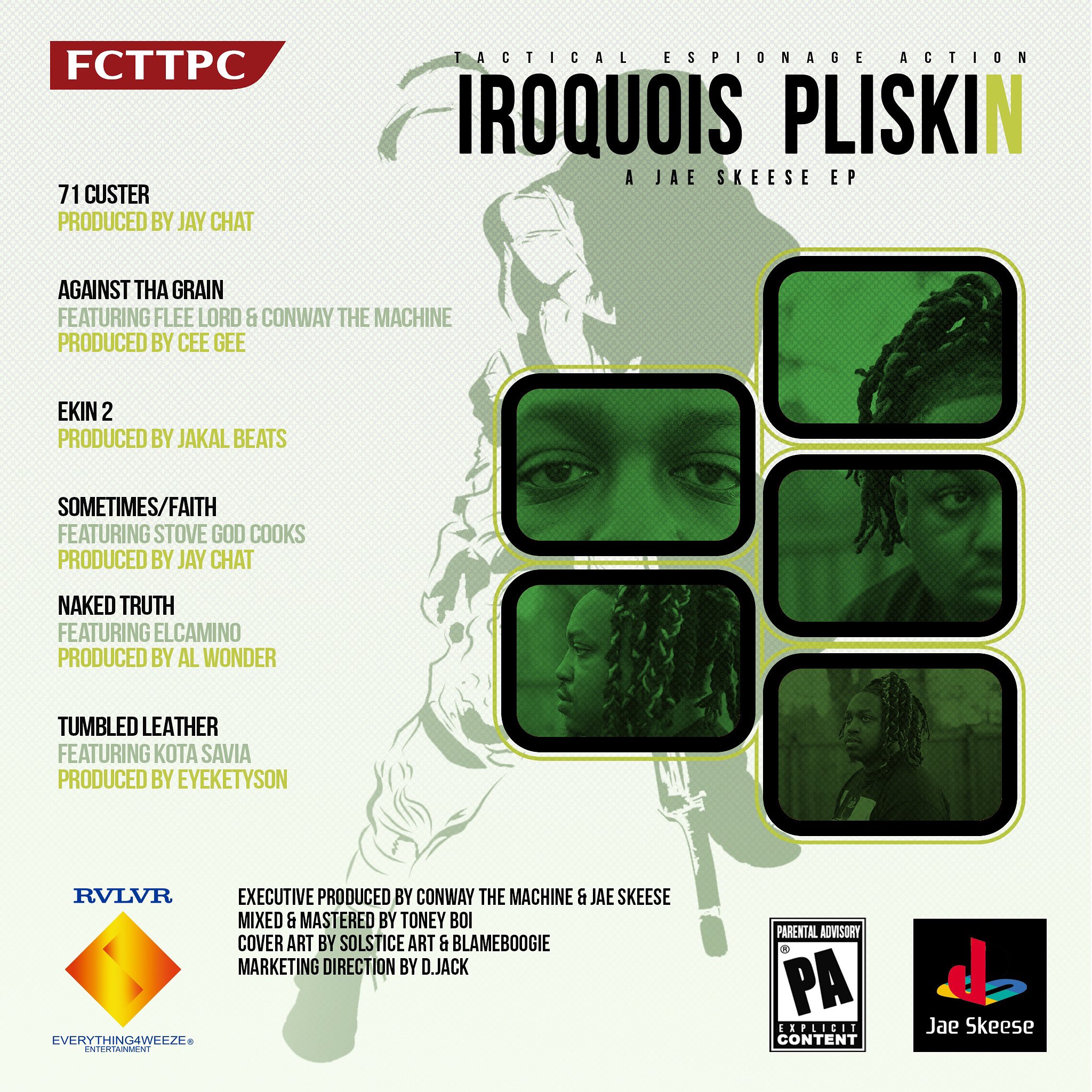 Press play below and add Iroquois Pliskin wherever you get music.
Jae Skeese Drops 'Iroquois Pliskin' EP was last modified: March 25th, 2022 by Shake
About Author